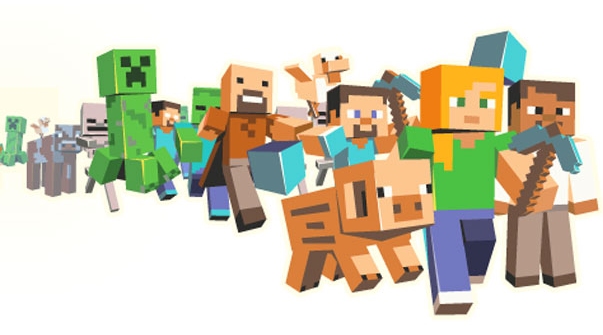 It is with no doubt that Minecraft is a wonderfully created and brilliant game. The game has developed into a religion to many young people aged between 9 and 15. Most of the YouTube videos showcasing gamers playing Minecraft have received a huge following on such online platforms as YouTube. The Minecraft community has developed to include over 33 million members. Many people who are not familiar with the game have wondered why the game has garnered so much interest around the world. This article will highlight some of the reasons why the game has become one of the most successful videogames in the world today.
The Game Play
The game play of Minecraft has two modes, the Survival Mode and the Creative Mode. The Survival Mode takes the gamer on journey that is filled with interesting activities including farming, protecting, battle, and fun. This mode of Minecraft is brilliantly designed. The game's rationale of the gamer having to work for resources is just perfect. The game play also enhances the gamers' patience as the game advances. Many people are thrilled by the fact that one has to protect themselves, their possessions, house and even probably a pet wolf. This also helps the people to be relentless in mining further and in so doing become more entrenched into the adventurous mode of Survival. The gamers perceive a sense of freedom from this mode.
The creative mode offers unbelievable number of feats that can be achieved. For instances, there are gamers who have built buildings that many would not fathom the possibility of creating in a block-by-block game. Joined by a friend, a gamer will begin building a masterpiece of a city that appears to be untainted. The gamer can replicate flawless buildings. This comes to a situation where the gamer realizes that the reality of the game is unimaginable.
The Minecraft Community
The Minecraft community is one of the most remarkable communities in the world of gaming communities. It has been identified as being the funniest, most outspoken, and friendliest community when compared to other gaming communities. Members of the communities have been noted for the casual approach to the issues raised in the community. Members respect one another, consider other members as friends, and do not take each other too seriously. The community is composed of Minecraft community members, Mojang, and YouTube video hosts. Mojang fans have been noted for being warm and friendly. Mojang are relentlessly in encouraging the Minecraft community to inspire them with introducing new aspects of the game and updates.