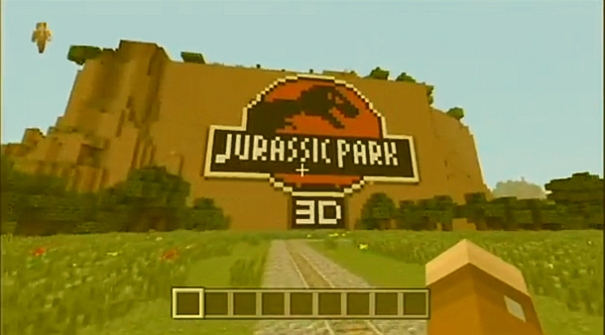 Minecraft is a video game that was first developed by Markus Person in Sweden. Following its success in the video game industry, Person established Mojang and the company officially released Minecraft in 2011. The company has sold more than 33 million copies of the game in different formats. The game has also spawned numerous spin-off businesses including Yogcast, a Bristol based company. Yogcast produces commentary videos that are related to Minecraft. It became the first YouTube channel in Britain to hit one billion views.
Game Setting
The game is set on a virtual world that is composed of cubes of different materials. These materials include obsidian, lava, sand, rock, dirt, and many more. Most of these cubes can be used as building blocks. There are a few that can are refined into usable raw materials such as diamond, iron, wood, and others.
Playing the Game
The game involves surviving through the use of the cubes and blocks to build a shelter. The materials and shelters can be as elaborate or crude as the player like. There is also the aspect where the raw materials are used to create items by combining various raw materials. These items include bows, armor, swords, and others. They help the gamer to kill the numerous monsters that are incorporated into the game. The monsters are zombie pigmen, skeletons, creepers and a combination of others.
Development into a Gaming Phenomenon
Although the game has a simple setting, Minecraft has developed into a gaming phenomenon. There is a remarkable community of people who are involved in Minecraft who number in tens of millions. Most of the fans of the game are children. The majority of the fans are the boys aged between 9 and 15, to whom the game has become a religion. This group is devoted to the game and spends most of their free time playing, talking about, and sharing information about Minecraft. A new trend that has been found to have been heavily influenced by Minecraft is watching online videos of others playing the game.
Influence to YouTube Watching
Many people who are Minecraft gamers have started a trend of uploading their games on YouTube. Some of the most notable YouTube channels that have Minecraft videos include CupQuake, BajanCanadian, CaptainSparklez, SkythekidRS, and Yogcast. Many followers of this channel have asserted that they watch these videos so that they can learn new tactics of advancing in the game. Many parents have had to incur a lot of internet expenses because their children are fascinated and addicted to these YouTube videos.
Benefits of Playing Minecraft
With the growth of Minecraft community, it is apparent that parents are not worried that Minecraft have negative influence on their children. This implies that they perceive that there are benefits that can be derived from gaming. Game analysts have conquered that playing Minecraft could be a route for the children to become computer programming experts. The gaming process can also be made educational. Since the game is rich in tasks that can be solved by computer controlled robots, many analysts have also argued that Minecraft could also be used as a stepping stone for the introduction of new concepts in the field of robotics, automation, and computerization. This makes Minecraft more than a game, but also a foundation of business spawning, enhanced computerization, and as an educational platform.